The UBI Network (https://ubinetwork.org) is a group of volunteers dedicated to finding a practical path to delivering Universal Income to the citizens of the World.
We are examining non-governmental, actionable, software based strategies, leveraging blockchain technology, to make a global single solution to the likely workless future as automation replaces jobs. We want to enable merchants who sell goods or services to send spendable tokens (like modern discount tokens and cash-back program)s to the wallet of every citizen, globally. We will top up the tokens to a monthly minimum with Universal Reward Tokens. This will involve the use of Blockchain to create a Rewards Chain capable of managing the distributions and a company managing the wallets and transactions. We are working on details as a team.
This newsletter is free and gathers together the most interesting content of the week. It is selected due to its topicality or its substance, not because we necessarily agree with the content. Indeed, this week there is much to disagree with …..
---
Feel free to share it with friends, family or colleagues or on your social media:
---
And if you are reading this for the first time please subscribe:
---
For an interview outlining our initial thinking look here:
---
Universal Income Newsletter, Issue #3
Bank of England comes clean on corporate bailouts following Positive Money campaign
London, 19 May 2020 – The Treasury and the Bank of England have today announced that the names of companies being bailed out through the Covid Corporate Financing Facility (CCFF) will be made public, and conditions will be attached, following pressure from research and campaign group Positive Money.Positive Money's petition on the CCFF can be viewed here: https://actionnetwork.org/petitions/bank-of-england-come-clean-stop-secret-business-bailouts-now
Here Are the Results of the Biggest Universal Basic Income Trial Yet
Proponents say UBI could simplify the welfare system, and because payments aren't linked to employment status, people wouldn't worry about losing benefits if they look for work.Widespread job losses due to the coronavirus pandemic are leading to renewed interest in the idea of a universal basic income (UBI).
Mark Cuban: Give $1,000 Stimulus Check Every Two Weeks
This transitional jobs and training program will take time to build, so Cuban would institute an interim stimulus program that would work like this: At a cost of about $500 billion, Cuban says that a bi-weekly stimulus check that you must spend will increase demand for non-essential services and products, which help keep businesses afloat.
Universal Basic Income Getting More Notice In Wake Of COVID-19 Crisis
"We were looking at a growing body of evidence that giving cash first doesn't cause a doomsday scenario; people don't spend it on alcohol and tobacco, they don't stop working," Huston said.Rep. Maxine Waters (D-Calif.) has sponsored legislation to create a form of UBI and House Speaker Nancy Pelosi (D-Calif.) recently said she was open to consider some type of guaranteed income during the COVID-19 shut down.
Seeking: Big Democratic Ideas That Make Everything Better
Now, with Mr. Biden leading President Trump in the polls, the former vice president and other Democratic leaders are racing to assemble a new governing agenda that meets the extraordinary times — and they agree it must be far bolder than anything the party establishment has embraced before.As Mr. Biden surely knows from his years as vice president — most of all the battle over the Affordable Care Act — voters who demand new policies from the government in one moment may not patiently endure the disruptions and unintended consequences that tend to accompany structural change, particularly in times of economic hardship.
Universal Basic Income Test Runs Blockchain to Share Money Worldwide
Universal basic income models based on blockchain systems are being developed, but are they practical?
How lockdowns make the case for a basic income
The Economist, Guy Standing
For more stories and our pandemic tracker, see our hub THE COVID-19 pandemic has triggered a surge of interest in basic income as a way of compensating people for the economic hardships imposed by lockdowns.By analogy, today's version of capitalism has generated eight modern giants that block a sustainable market-based economy: Inequality, Insecurity, Debt, Stress, Precarity, Automation, Extinction and Populism.
Major $800 Million Bitcoin And Crypto Investor Reveals Coming 'Fourth Cycle'
"Even though crypto cycles look chaotic, over the long term they've generated steady growth of new ideas, code, projects, and startups—the fundamental drivers of software innovation," Dixon and Lazzarin wrote, adding "people who've been in crypto for a long time view the space as evolving in cycles, alternating between periods of high activity and 'crypto winters.' Now, Silicon Valley venture capital firm Andreessen Horowitz has forecast a "fourth crypto cycle" could be on the horizon—potentially sending the bitcoin price sharply higher.
Republicans 'Appalled' By $3 Trillion Heroes Act, As Democrats Urge Its Passing
With the House of Representatives passing the $3 trillion Heroes Act late on Friday, political leaders have largely reacted to the legislation along party lines, with Democrats urging for immediate action in the Senate while Republicans condemned the bill and reiterated that it is dead on arrival.Rep. Diana DeGette (D-Col.), one of the many Democrats who voted for the $3 trillion legislation on Friday, tweeted soon after the House vote that "the Senate must pass this bill immediately."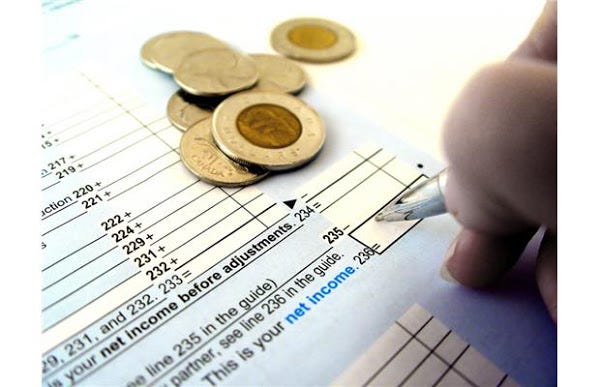 Idea of universal basic income raises complicated questions, says B.C. expert - Vancouver Sun
VICTORIA — The COVID-19 pandemic has renewed interest in the idea of a universal basic income program, but the head of a panel studying the issue in B.C. says the public needs to wrestle with some complicated fundamental questions first.
Modern Monetary Theory and UBI are bogus solutions to our problems
MMT involves a central bank printing unlimited sums of money, to lend to the government to pay for everything including UBI, without taxes, and ignoring the possibility of default.MMT proponents believe the Federal Reserve could print even more money and furnish it to the government, which would then provide wage increases, complimentary housing, and free education to the people.
Virus highlights need for radical change with Universal Basic Income
In his article on May 18, George Kerevan raised some concerns about basic income, and its potential impact, that we think are important contributions to the debate.As people who have been involved in driving basic income forward for some time, we believe that a basic income could be the foundation to a new social contract for Scotland.
Jack Dorsey pledges $5 million to Andrew Yang's UBI and COVID-19 relief efforts
"Not only will Jack's donation directly impact tens of thousands of people in need during the current economic downturn, it will help Humanity Forward and our movement continue to make a case for Universal Basic Income (UBI) in the United States," Yang said in a statement.Twitter and Square CEO Jack Dorsey is donating $5 million to Andrew Yang's Humanity Forward nonprofit, the former presidential candidate announced on Thursday, to provide 20,000 microgrants of $250 through the nonprofit's direct cash assistance program.
Universal Basic Income or Job Guarantee? Why Not Both?
Before the coronavirus struck, the American left and the Democratic Party found themselves debating two wildly ambitious policy schemes: the job guarantee and a universal basic income .The pandemic and the ensuing economic collapse have actually reinvigorated these borderline-utopian ideas: Pennsylvania and California are actively pursuing New Deal–style public-works programs, while House Speaker Nancy Pelosi (D-CA) recently asked if "a guaranteed income for people" was "worthy of attention"—then concluding, "perhaps so."
Is universal basic income a done deal?
As Microsoft CEO Satya Nadella put it, we have seen "two years' worth of digital transformation in two weeks," as tens of millions of people stayed at home and worked online.When unemployment suddenly leapt to 30 percent as lock-downs spread across the world, we were suddenly confronted with a working model of that future — and the social and economic changes that might deal with the mass destruction of jobs by automation are actually being road-tested right now.
ALAN WALTER: A universal basic income in our future?
The notion of a universal basic income (UBI) has re-emerged in the guise of government financial support to those who have lost employment in this COVID -19 crisis, to help cover such basics as housing, food, and heating.The idea being to allow people to take low-paid or temporary work and raise their living standards without fear of losing these benefits.
Will this pandemic's legacy be a universal basic income?
And we will soon have reliable data on how the CERB affects individual decisions and outcomes on work, school and health.Within a month of the lockdown, the federal government had processed CERB claims from over seven million Canadians—a third of the entire workforce—and delivered $22 billion in temporary payments.
Heaven and hell
An astonishing 71 per cent of Europeans are now in favour of introducing a universal basic income, according to an opinion poll designed by my research team at Oxford University.Less encouraging, at least to anyone who believes in liberal democracy, is another startling finding in our survey: no less than 53 per cent of young Europeans place more confidence in authoritarian States than in democracies to tackle the climate crisis.
Adopt structural reforms
The syndromes of the iron law of oligarchy and new absolutism tend to create extractive institutions begetting the vicious circle of poverty and prove counter-productive to the efforts to push the policy focus towards risk society.Poverty and pandemics : Shift in policy focus from a wealth distribution society to a risk society is not that easy in India, a former British colony, which retains its colonial legacy to a large extent.
It's time for a basic, guaranteed income for all
As called for by social scientists , it should raise the level of child benefit – essentially a basic income for children – for a limited period.But a recovery measure should also be used as a bridge towards a more permanent basic income, one with lower rates of payment, that would sit below the existing benefit system.
Random Heresies on Bitcoin and Fractional Reserve
Stories by Allen Farrington on Medium
When operating as a renter/rentier, therefore, if your asset is highly liquid (money, banks) then those going long this asset (i.e. having it as an asset on their personal balance sheet, so, depositors) will very likely want to do so for a shorter duration than those going short the asset (borrowers).I am going to try to talk about banking in general, and FRB in particular, solely in terms of capital, equity, leverage, liquidity, and duration .
An expansion of Andrew Yang's base income idea
In a situation of vast income inequality, the capitalist invisible hand no longer directs resources where they are needed.However, in a system of vast pre-existing income inequality, the necessary correction becomes obvious: dollars bid, not people.
Don't Expect A $2,000 A Month Stimulus Check Or Student Loan Forgiveness
The HEROES Act, if passed by the Senate and signed by the president, would provide a multitude of financial benefits, ranging from a one-time stimulus check to extended unemployment benefits to student loan forgiveness.Don't expect a $2,000 a month stimulus check or student loan forgiveness any time soon.