The UBI Network (https://ubinetwork.org) is a group of volunteers dedicated to finding a practical path to delivering Universal Income to the citizens of the World.
We are examining non-governmental, actionable, software based strategies to make a global single solution to the likely workless future as automation replaces jobs.
This newsletter is free and gathers together the most interesting content of the week. It is selected due to its topicality or its substance, not because we necessarily agree with the content.
The future of money could have built-in universal basic income
And, instead of that new money going to make the rich even richer, it will be distributed per capita to all SOV holders, giving it in-built UBI.The excitement for the Marshall Islands' SOV has been somewhat eclipsed by the international race for Central Bank Digital Currencies ( CBDCs ) with China seemingly leading the way.
70% of Europeans want the state to pay a basic income - The Times
An overwhelming majority of Europeans support the introduction of universal basic income (UBI), a radical economic policy often described as utopian, a survey conducted by a German think tank has found.
Money to the People! Meeting the Scale of COVID-19
Video Interview at: https://www.crowdcast.io/e/money-to-the-people
ECB warns Libra could amass $3 trillion in assets
"[In] a scenario where Libra coins prove as popular as Facebook—the global size of the Libra Reserve could reach almost €3tn [$3.2 trillion] of assets under management!"In the later, extreme-case scenario, the global size of the Libra Reserve could reach almost €3 trillion of assets under management, the researchers estimated.
Can Cryptocurrency Payments Replace e-Wallet Payments?
Now, it feels like it is time for cryptocurrencies to revolutionize once again the way we transact and the way we spend money.There are of course tens of millions of crypto wallet accounts, but the account holders can still not use their coins for all their basic payment needs.
Adam Back Presents Proposed Upgrade of Bitcoin's Programming Language
So says Adam Back while presenting Simplicity, a machine level programming language developed by Russell O'Connor with the help of Andrew Poelstra while Gregory Maxwell has been testing it, all four bitcoin protocol developers with Back being the CEO of Blockstream, the bitcoin and blockchain dev studio."If Bitcoin had Simplicity today you would be able to implement Schnorr in Simplicity itself without needing a soft fork.
Why This Isn't The MMT Moment
Austin's Ye Olde Wordpress Blog
The MMT crowd is right that the government has far more headroom to spend, and better macro-economic (as opposed to nice-but-silly humanitarian) reasons to do so than their mainstream opponents think.The existing welfare bureaucracy, which simply has to assess claims and authorise payments, not create jobs and place people in them, cannot keep up with the flood of new applicants for unemployment benefits.
Universal Basic Income: GOP Lawmakers Fuming Over Proposed Regular Payments During Pandemic - PopCulture.com
As the call for monthly relief payments — or "universal basic income" — through the coronavirus pandemic rises, some Republican lawmakers are now pushing back."It's incredibly tone-deaf of Speaker Pelosi to continue using this crisis to push these radical socialist ideas that have been consistently rejected," Scalise reportedly said.
New study reveals most Europeans support basic income after COVID-19 - Phys.org
In a report co-authored with Antonia Zimmermann, a member of the Oxford research team, Professor Garton Ash warns, "These results obviously need to be read against the backdrop of the COVID-19 pandemic bringing outside life almost to a halt in the month of March 2020....plainly, the survey was conducted at a time of heightened economic and social insecurity." The COVID-19 pandemic is inspiring Europeans to think the previously unthinkable, according to a ground-breaking survey out today from a team led by Professor Timothy Garton Ash, the leading Oxford academic.
In Finland, basic income boosts well-being but not jobs — study - Jordan Times
HELSINKI — An experiment giving 2,000 unemployed an unconditional, tax-free payment every month created happier citizens but failed to markedly increase employment levels, Finnish researchers said on Wednesday.However, researchers said basic income led to participants being employed for an average of just six extra days during a one-year period of the trial.
Should We Pay Everyone $2K Per Month During the COVID-19 Pandemic? | Zilvinas Silenas - Foundation for Economic Education
Foundation for Economic Education
"A one-time, twelve-hundred-dollar check isn't going to cut it," says Rep. Ro Khanna (D-Calif).If you are trying to reduce income inequality, replacing social assistance which is targeted (the poor get more, the rich get less) with UBI (everyone gets the same) is not the way to go.
Has the time come for a universal basic income? - The Guardian
John Harris's promotion of a UBI appears to have one key flaw symptomatic of the radical politics that has spawned the concept: it is not universal.Second, he rightly says that a UBI can be easily combined with universal basic services.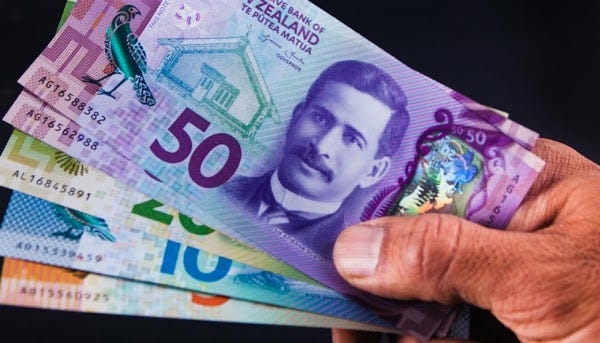 UBI has been proposed many times around the world but has rarely been implemented on a national level. However experiments - such as those in Kenya, Alaska and Iran - show a UBI has potential to boost health, school attendance and happiness, and reduce crime rates.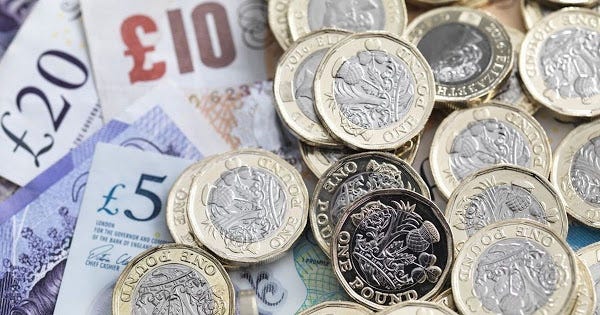 Government dismisses idea of 'Big Brother' universal income during or after coronavirus crisis - Somerset Live
The coronavirus crisis will not lead to universal basic income being introduced, the government has confirmed.The ongoing pandemic has led to numerous calls for a universal basic income to be implemented, with proponents arguing it is less bureaucratic than the current benefit system and could provide greater security.
Towards a Decentralized Global Universal Basic Income – encointer
In this post I'd like to explain how local cryptocurrencies can make a global unconditional basic income happen and how Encointer solves the technical and economical challenges involved.However, we need some means to bound monetary supply or these local currencies will constantly inflate and the UBI loses real value every month.
Migrants matter: These workers sustain growing economies. Repair trust deficit, switch to hyperlocal lockdown - Economic Times
In retrospect, the centrally imposed nationwide lockdown could have worked better for migrant workers if state governments, which deal proximately with them and recognise their importance to local economies had a greater handle on decision making.With "shramik" special trains taking away thousands of migrant workers back to their home states, a controversy over who foots the bill didn't take too long to break out.
Coronavirus in Scotland: Nicola Sturgeon eyes plans for universal basic income - The Times
The "time has come" for Scotland to look at universal basic income, Nicola Sturgeon has said. The idea would mean all residents receiving a payment from the state, with some benefits scrapped.
Support In Congress Grows For Monthly Stimulus Check Bill - Forbes
A bill to provide monthly payments of $2,000 to Americans within a certain age and income bracket, proposed by Rep. Tim Ryan, D-Ohio., and Rep. Ro Khanna, D-Calif., is gaining steam with a batch of new congressional supporters.The Emergency Money for the People Act , introduced on April 14 with 18 Democratic co-sponsors, would provide monthly checks of $2,000 to every American 16 or older making less than $130,000 a year.
Now Is the Time to Rethink AI, Automation and Employee Rights - BRINK
This change caused by COVID-19 provides a window of opportunity for reconfiguring how we think about society, technology and the economy.We need to stop talking about large-scale work replacements caused by robots, and remind ourselves that technological innovation and change follows policy and investment decisions.
Let's make Universal Basic Income a reality - Toronto Star
An added benefit would be support for oil industry workers at a time when low oil prices make exploiting the oil sands impractical.To order presentation-ready copies of Toronto Star content for distribution to colleagues, clients or customers, or inquire about permissions/licensing, please go to: www.TorontoStarReprints.com
Universal Basic Income Is A Path To A More Just Economy. One California City Is Already Seeing Positive Results. - The Appeal
Last year, the Stockton Economic Empowerment Demonstration (SEED), began giving 125 randomly selected households, living in census tracts at or below the median income of $46,033, $500 per month via debit card — no strings attached.In 2019, the people of Stockton, California, once the foreclosure capital of the US, embarked on a guaranteed income experiment.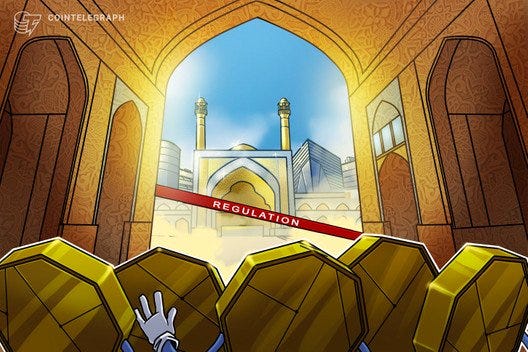 Iran Ditches the Rial Amid Hyperinflation as LocalBitcoins Seem to Trade Near $35K
Iran's parliament votes to institute a new currency as coronavirus and sanctions hyperinflate the rial and local Bitcoin prices skyrocket relative to official exchanges.
Why universal basic income could help us fight the next wave of economic shocks - The Guardian
An accompanying paper sets out the case for these short-term measures being followed by a permanent basic income – set at a starting rate of £60 a week per working-age adult and £40 per child (or £10,400 per year for a family of four), with additional unemployment, housing and disability benefits maintained.So, a familiar idea has once again returned: that of a universal basic income (or UBI), whereby all of us would be entitled to a regular payment from the state, enough to cover such basics as food and heating.
An overview of smart contract that could become a new infrastructure to the society and the economy
Real estate data is managed in a tamper-evident manner, and real estate transactions are conducted by an encrypted program within smart contract that ensures transactions and payments are executed automatically, quickly and reliably.What's more, because smart contract is based on the blockchain, it can record and publish the entire execution history of the past data, and to ensure transparency.
No End of Computer History (Yet)
We have relatively early on branched out into investing in blockchain/crypto with the belief that permissionless data could unleash a new wave of innovation the way that permissionless publishing did with the web.But there is the beginning of another trend that I am extremely excited about: a reinvention of how we do things on computers through new user experiences enabled by machine learning.
State Bailouts
Cuomo also said that bailing out states was necessary because if we didn't our economy would crater.The fact is, our private sector is our economy and it would not crater if we didn't bail out states and forced them into bankruptcy
The U.S. Is Not Headed Toward a New Great Depression
But it's a long way from a macroeconomic shock — even a severe one — to a structural regime break, such as a depression or a debt crisis.But it's a long way from a macroeconomic shock — even a severe one — to a structural regime break, such as a depression or a debt crisis.
Modern Monetary Theory Reboot: It is Time to Throw Money at this Problem
As Modern Monetary Theory goes, government spending for a monetarily sovereign country like the U.S. should be limitless.And I expect recent fiscal and monetary policy responses to the coronavirus pandemic to keep MMT and UBI headed in that direction.
PRESS RELEASE: Issue digital cash or lose trust in money, report warns
The report, titled 'Money We Trust: Designing Cash's Digital Counterpart', explains how a central bank digital currency (CBDC) could be introduced to give policymakers more effective tools to support the economy, particularly during times of crisis such as the coronavirus pandemic, while maintaining financial stability.London, 23 April 2020 – Central banks like the Bank of England should issue a digital version of cash to prevent the 'privatisation' of money and trust in the monetary system disappearing, according to a new report from research and campaign group Positive Money, published today.
Universal Basic Income After COVID-19 - The Regulatory Review
The stimulus checks have also reinvigorated debate in the United States about Universal Basic Income (UBI), a policy idea which, if implemented, would provide direct government payments to individuals regardless of need.In an article published in the Journal of Sociology & Social Welfare , Cantillon and McLean report the results of a gender analysis of existing UBI schemes to assess some of the key claims about the impacts a basic income might have on gender equality.
Trump pushes payroll tax suspension unlikely to help unemployed, experts say - ABC News
ABC NewsInstead of sending more direct relief to Americans hit by the economic impacts of the coronavirus pandemic, President Trump has suggested he would prefer temporarily easing the tax burden on individuals and businesses -- but experts say those cuts may come with a big price tag for the federal government while doing little to help the over 30 million who have filed for unemployment in the past six weeks.The president did not provide further detail on the exact nature of the cuts he'd like to see now, but in mid-March he urged Congress to suspend all payroll taxes until the end of the year, tweeting "If you want to get money into the hands of people quickly & efficiently, let them have the full money that they earned."
Andrew Yang calls for $2,000 a month for Americans during pandemic - FOX 5 DC
Yang made Universal Basic Income (UBI) a center-piece of his Presidential campaign, running on a "Freedom Dividend" by which every American over the age of 18 would be guaranteed $1,000 per month from the US government, "no questions asked.""I'm thrilled that my campaign helped advance Universal Basic Income right before this crisis," Yang told Michaelson of his influence on current legislation, "because we need it now more than ever."
The New Great Depression Is Coming. Will There Be a New New Deal? - The New York Times
"I do think there's an F.D.R. moment," said Senator Edward Markey, Democrat of Massachusetts and co-sponsor of the Green New Deal resolution, which calls for a huge new public works program to build environmentally sustainable infrastructure.Until very recently, Andrew Yang thought that the need for a universal basic income would be a big issue in the 2024 election, as "many of the trends that I campaigned on were going to become completely clear to more and more Americans" over the next four years.