The UBI Network (https://ubinetwork.org) is a group of volunteers dedicated to finding a practical path to delivering Universal Income to the citizens of the World.
We are examining non-governmental, actionable, software based strategies, leveraging blockchain technology, to make a global single solution to the likely workless future as automation replaces jobs.
We want to enable merchants who sell goods or services to send spendable tokens (like modern discount tokens and cash-back program)s to the wallet of every citizen, globally. We will top up the tokens to a monthly minimum with Universal Reward Tokens.
This will involve the use of Blockchain to create a Rewards Chain capable of managing the distributions and a company managing the wallets and transactions. We are working on details as a team.
This newsletter is free and gathers together the most interesting content of the week. It is selected due to its topicality or its substance, not because we necessarily agree with the content. Indeed, most weeks there is much to disagree with …..
---
Feel free to share it with friends, family or colleagues or on your social media:
---
And if you are reading this for the first time please subscribe:
Marc Benioff on universal basic income
Marc Benioff says he believes universal basic income could become a part of our future. He also says that he wishes the U.S. government had sent families ten N95 masks in additional to a stimulus check.
Two authors wrestle with inequality and the allure of populism
Messrs Sandbu and Sperling both combine a basic support for free markets with a fear of their power.In "The Economics of Belonging" Martin Sandbu, a columnist at the Financial Times , excoriates policymakers for unforced errors over recent decades and sets out an agenda for correcting course.
If we want to tackle global inequality, we need better economic theories
While taking such an approach may come naturally to some radical economists, it stands in stark contrast to the micro-oriented view that characterizes much of contemporary development economics, which abstracts from global, political and structural problems (see e.g. the recent policy proposal for a COVID-19 response for developing countries by the Nobel Prize winning economists Esther Duflo and Abhijit Banerjee).A dependency research program involves taking a global historical approach to development, taking the polarizing tendencies of global capitalism as a starting point, and focusing on structures of production as well as on the specific constraints faced by peripheral economies.
Case for Universal Basic Income – and Its Higher Purpose – Strengthened by Justice Protests
The triple whammy – of longstanding, systematic racism, the unbalanced impact of COVID-19, and the deep unemployment triggered by the virus – currently felt by BAME people (those from black, Asian or minority ethnic groups) has precipitated a watershed moment for many.The "I can't breathe" plea, adopted by protesters and activists, has become a parable for something larger: an inability to live with security and safety, a blocking from realising one's life purpose.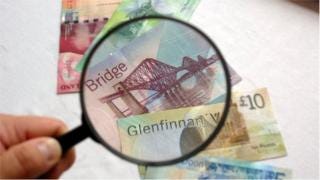 Has coronavirus changed the basic income debate? - BBC News
The UK government retains many welfare and taxation powers, and has said that a basic income is not the best response to the pandemic because it is not targeted at those who need support the most.The coronavirus crisis has given new life to the idea of paying every citizen a universal basic income.
Universal Basic Income Is Key to U.K. Recovery, Think Tank Says
We've detected unusual activity from your computer network To continue, please click the box below to let us know you're not a robot.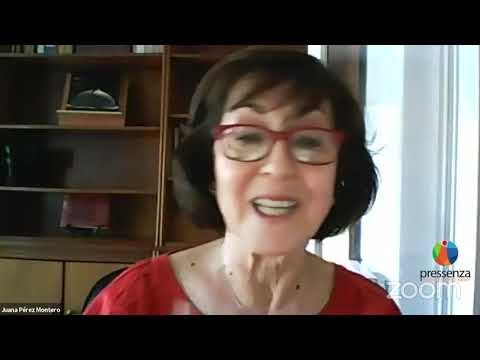 Universal Basic Income at the World Forum for Water, Earth and Climate and Diversity
Pressenza, International Press Agency
And this, the implementation of a universal, unconditional, individual, sufficient and permanent basic income can be implemented today and NOW because there is more than enough wealth – for the first time in history, as so many economists and specialists have shown with their studies – so that all humanity lives in decent living conditions.On the right of all human beings to survival and the possible implementation of a basic income, we spoke during the World Forum for Water, Land, Climate and Diversity, ( Foro Mundial por el Agua, la Tierra, el Clima y la Diversidad ,) organized by the Argentine senator Andrea Blandini on this World Environment Day.
The Economics of Belonging — can globalisation work for the left behind?
Martin Sandbu has what the subtitle of The Economics of Belonging calls a "radical plan to win back the left behind", those abandoned as economic jetsam by the rising tide of globalisation and technological change.The real argument of the book comes in the second half, namely that a set of radical but feasible policies holds the solution to inequality.
Microsoft releases a beta version of its decentralized identity tool on the Bitcoin blockchain
Microsoft's decentralized identity tool, called ION, is moving to the Bitcoin mainnet for a public beta test, according to an announcement from Microsoft.Microsoft first announced that it would run ION on the Bitcoin network last year.
Basic income, a lefty idea gaining traction on the right
On June 3, Kim Chong-in, head of the emergency committee of the main opposition United Future Party (UFP), started the discussion on basic income by introducing the concept as "economic freedom to buy a loaf of bread."Kim Chong-in, head of the emergency committee of the main opposition United Future Party (UFP): 'A fundamental review is needed, and various systems for sustainable inclusive growth should be established." Basic income, in which a certain amount of money is paid to all members of society to cover minimum living expenses, has become a major topic of conversation and debate for politicians.
Liberalism and Pandemics - Cato Institute
What liberals such as I have been reminded of — and it's an important reminder to those who work to limit state power — is that limited government needs to be distinguished from incompetent government.We've also seen governments in many countries lifting — as emergency measures to save lives — long‐​standing restrictions on trade.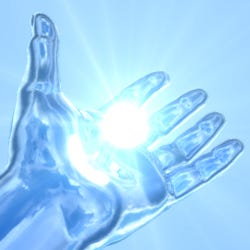 A new video about Basic Income from Share Ideas | BIEN - Basic Income News
Share Ideas has published a new video about Basic Income.A new video about Basic Income from Share Ideas
Political heavyweights in debate over basic income system - Korea Times
Rep. Lee Nak-yon of the ruling Democratic Party of Korea, left, attends the party's Supreme Council meeting at the National Assembly in Seoul, Monday. Lee, the frontrunner in recent polls on prospective presidential candidates for the 2022 election, said the same day that he welcomes debate on the idea of introducing a basic income system, as the country faces an economic crisis due to the COVID-19 pandemic.