The UBI Network (https://ubinetwork.org) is a group of volunteers dedicated to finding a practical path to delivering Universal Income to the citizens of the World.
We are examining non-governmental, actionable, software based strategies, leveraging blockchain technology, to make a global single solution to the likely workless future as automation replaces jobs. We want to universalize the use of discount tokens and cash-back programs to deliver spendable assets to the wallet of every citizen, globally. We will also enable any authority or merchant to issue spendable tokens into the wallets.
This newsletter is free and gathers together the most interesting content of the week. It is selected due to its topicality or its substance, not because we necessarily agree with the content.
Feel free to share it with friends, family or colleagues or on your social media:
And if you are reading this for the first time please subscribe:
For an interview outlining our initial thinking look here:
To volunteer to be part of the project look here:
---
Universal Income Newsletter, Issue #2
Why the world should adopt a basic income
The main arguments are ethical and relate to social justice, individual freedom and the need for basic security. UBI improves lives, enhances freedom and is a matter of social justice, writes Guy Standing
An Overview of Blockchain-Based Universal Basic Income Projects
Projects do this by building an economy around the currency where people can exchange and use their tokens to buy goods and services.The idea behind a Minimum Viable Economy is to build enough of an ecosystem around a token so that its holders can use it to buy goods and services or exchange it to other currencies.
The need for universal basic income
The spread of COVID-19 has fundamentally shaken economies, and people are beginning to question existing economic models; this pandemic has really thrown up the existing levels of both injustice and inequality worldwide.The money invested in making sure that people do have some kind of safety net, is much cheaper than the huge investments that are now needed to bail out entire economies, or pay for fossil fuel subsidies.
STIMULUS CHECKS AND BALANCES
As we learned in the last Great Recession, when you give money to corporations – whether it's through government stimulus aid, or taxpayer bailouts – it sets a precedent that makes the corporations a little greedier yet.The U.S. House and Senate have been in talks to pass another economic stimulus package to deal with COVID-19, and it includes another round of $1,200 payments to those that are eligible.
Journal of European Social Policy blog article about Basic Income - Basic Income News
Basic Income News - Journal of European Social Policy blog
The Journal of European Social Policy has published a JESP European Social Policy Blog article, 'The Basic Income Debate: Keeping it Intelligent', by Malcolm Torry
Some 42% Of Jobs Lost In Pandemic Are Gone For Good
"We find three new hires for every 10 layoffs caused by the shock and estimate that 42% of recent layoffs will result in permanent job loss," writes Jose Maria Barrero, Nick Bloom and Steven Davis from the Becker Friedman Institute at the University of Chicago in a working paper titled "COVID-19 As A Reallocation Shock" published on May 5.Investors are convinced that as a result of the job-crushing pandemic, people will likely want to build up precautionary savings going forward, spending less.
UBI Finds Wide Support In Europe
With U.S. unemployment rising to levels not seen since the Great Depression, now's a good time to discuss universal basic income (UBI) and its connection to the tech world.Finland ran the world's most extensive basic income experiment from 2017 to 2018, giving cash to 2,000 unemployed adults and comparing their situation to a control group of 173,000 citizens who received unemployment benefits.
'Now I can feed my children': parents step in to help vulnerable in Madrid
Aware that some people were struggling, a group of parents from the Marqués de Marcenado primary school in Arganzuela, central Madrid, sent round an anonymous survey to gauge the needs of vulnerable families.Between them, members of the parents' association and teachers have been doing what they can to help, turning cash donations into vouchers that the families can use in local shops to buy fruit, vegetables and meat.
Adrienne Goehler's new book
Over the last two years, Adrienne Goehler has been addressing these and other burning questions of our time while working at the "Institut für transformative Nachhaltigkeitsforschung" in Potsdam.Now Adrienne Goehler has written a new book, Nachhaltigkeit braucht Entschleunigung braucht Grundein/auskommen ermöglicht Entschleunigung ermöglicht Nachhaltigkeit ( Sustainability needs Deceleration needs Basic Income | Livelihood allows Deceleration allows Sustainability ).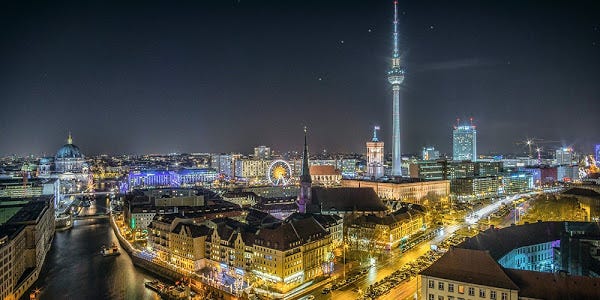 Germany needs 'open discussion' on euro membership
Germany's political class will have to work out the fudge and the German court will need to climb down.DM: Is it far-fetched to think Germany might leave the euro?
As Unemployment Soars, Lawmakers Push to Cover Workers' Wages
As Congress prepares to wage a new battle over how to best aid workers and businesses devastated by the coronavirus crisis, Representative Pramila Jayapal, Democrat of Washington and a leader of the Congressional Progressive Caucus, and Senator Josh Hawley, Republican of Missouri and a rising conservative star, are both making the case to their party's leaders that guaranteed income programs should be part of the federal relief effort.WASHINGTON — One of the most progressive lawmakers in the House and one of the most conservative in the Senate, staring down a pandemic-driven unemployment rate at its highest level since the Great Depression, have come to the same conclusion: It's time for the federal government to cover workers' salaries.
Stanford Basic Income Lab | Basic Income Experiments
Control group: compensated for participation in study Universal basic income Baby's First Years (Income & the Developing Brain Study) New York City, NY New Orleans metropolitan area, LA
Santa Clara County Approves Basic Income Pilot for Transitioning Foster Youth
SAN FRANCISCO May 12, 2020 - The Gerald Huff Fund for Humanity, a non-profit organization dedicated to furthering the understanding, acceptance, and implementation of Universal Basic Income programs to benefit all Americans today announced that in an unprecedented, accelerated schedule, the Santa Clara County Board of Supervisors approved a $900,000 expenditure to fund a pilot program providing basic income to transitioning foster youth.Creating a pilot program to provide a basic income to these individuals will allow the County to better support their transition out of our foster care system and to help them find a stable path to success, wellbeing, and independence."
Crypto Startup School - Andreessen Horowitz
Learn How to Build a Crypto Company From late February to mid-April, 45 students selected from among thousands of applicants attended a16z Crypto Startup School, first in person and then online.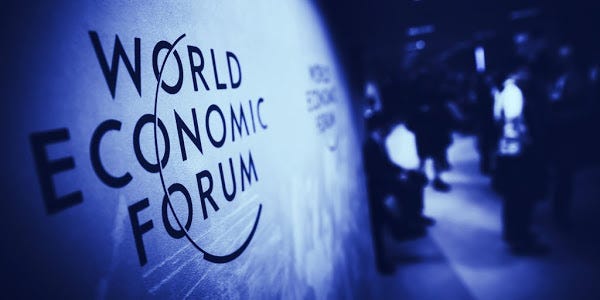 World Economic Forum shares its vision for a decentralized, global economy
Such anti-Davos commentators probably won't be heartened to know that, for over a year, WEF's Global Blockchain Council has been working quietly—perhaps too quietly —on a document meant to create the foundations for a decentralized economy.Clovyr CEO and co-founder Amber Baldet and David Treat, senior managing director at Accenture , appeared at Consensus: Distributed this morning to discuss their membership on the council and the making of the Presidio Principles .
UK Government rejects idea of universal basic income in the future
In a short response, Mr Sharma said: "I think what's very important in the way that we provide support, particularly more widely in the welfare system, is that we target it at people, and universal basic income is an issue that's being tested in other countries and hasn't been taken forward."Mr Sharma's comments come on the same day Chancellor Rishi Sunak announced the furlough scheme, which currently supports 7.5 million jobs through the coronavirus crisis, will be extended until the end of October.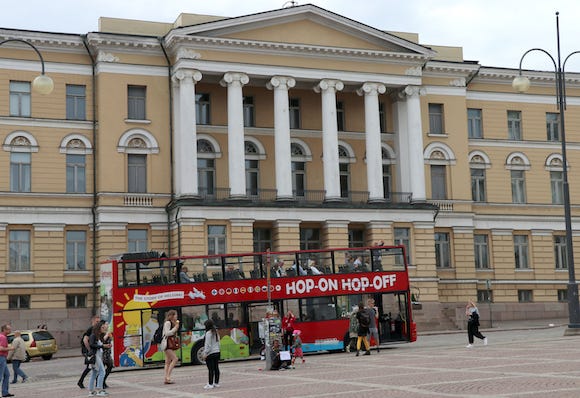 Time to look anew at the merits of a Universal Basic Income
Now is the time to consider how we rebuild for the future and we should be looking at the evidence of the benefits of Universal Basic Income (UBI).Last week Alistair Carmichael MP wrote an article for the Scottish Herald calling for more evidence about the benefits of UBI, saying "Income inequality has grown in this country and now poses a risk to social cohesion.
All of the World's Money and Markets in One Visualization
In between those benchmarks is the total of the world's money, depending on how it is defined.In this data visualization of the world's total money supply, we wanted to not only compare the different definitions of money, but to also show powerful context for this information.
Kitchener council to vote on universal basic income, FCM proposal
Citing the economic devastation that has already occured across Canada due to COVID-19, a Kitchener city councillor wants to see the upper levels of government team up to establish a universal basic income.
Does Pelosi Want 'Guaranteed Minimum Incomes' for 'Illegal Aliens' in Next COVID-19 Stimulus?
On May 4, 2020 — as federal leaders debated how to respond to an unprecedented interruption to the U.S. economy due to the COVID-19 coronavirus pandemic — a conservative provocateur tweeted that U.S. House Speaker Nancy Pelosi said she wanted the country's next economic relief package to establish "guaranteed minimum incomes" for "illegal aliens."In the call, Pelosi expressed support for legislation that would guarantee COVID-19 economic relief to not only people with Social Security numbers but also immigrants and their families who use Individual Taxpayer Identification Numbers (ITINs), which the IRS assigns to workers without Social Security numbers, to pay annual taxes.
New Poll Shows Iowa Democrats Support Universal Basic Income
SAN FRANCISCO May 11, 2020 The Gerald Huff Fund for Humanity, a non-profit organization dedicated to furthering the understanding, acceptance, and implementation of Universal Basic Income programs to benefit all Americans today announced that a new poll of Iowa Democratic voters shows widespread support of both emergency direct payments of $2,000 per month and permanent Universal Basic Income (UBI) payments of $1,000 per month.Poll respondents also showed support by a margin of 8% for a permanent Universal Basic Income of $1,000 a month for all U.S. citizens over the age of 18.
The Impact of a Network of Networks on Censorship
Summary: Creating a network of networks, where multiple ledgers serve as anchors for credential definitions, has consequences for the overall system's ability to resist censorship.As a result, we can imagine a world where many ledgers serve as anchors for the credential definitions and the other artifacts necessary for credential exchange to be trusted.
Nobel laureate Duflo says cash transfer to poor makes sense economically as well
Mumbai, May 11 (PTI) Pitching for cash transfers to the poor for helping them deal with the impact of the COVID-19 crisis, Nobel laureate Esther Duflo on Monday said doing so is not just a moral necessity, but an economic one as well, as it can create demand which will benefit all."It is the responsibility of the government to ensure the cash transfer and this is something businesses should be keenly interested in, not just because it is the right thing to do morally, but it is the most responsible thing to do economically," Duflo said.
Andrew Yang Super PAC giving 20 NYers $500 a month for 5 years
Andrew Yang Super PAC giving 20 NYers $500 a month for 5 years New York Daily News
Universal Basic Income pilot program to launch in Hudson
The Spark of Hudson and Humanity Forward announced Monday they have collaborated to launch a universal basic income (UBI) pilot program in Hudson later this year.Former presidential candidate Andrew Yang believes the program will provide support and peace of mind for Hudson residents.
Labour should back recovery universal basic income, say LabourList readers
LabourList readers overwhelmingly back the idea of the Labour Party supporting a universal basic income as part of the UK's coronavirus recovery, our latest survey has found.Most readers believe that the government is handling the coronavirus crisis "very badly", the survey also revealed, and a clear majority said they thought Labour had not been critical enough.
UK Greens reiterate calls for Universal Basic Income
Arguing for more financial support for people in the ongoing coronavirus crisis, former Green MEP Molly Scott Cato wrote in The Ecologist: With the latest government announcements providing little alleviation of lockdown, calls for the introduction of a Universal Basic Income (UBI) have grown.
Currency Solutions for a Wiser World » The Wörgl Experiment: Austria (1932-1933)
Economic Crisis Currency Strategies and Solutions
Instead of spending the 40,000 schillings on starting the first of his long list of projects, he decided to put the money on deposit with a local savings bank as a guarantee for issuing Wörgl's own 40,000 schilling's worth of stamp scrip.Based on the thinking of Silvio Gesell, an early 20th-century economist, and designed to stimulate the local economy, the new currency helped put the population back to work, and inspired many other communities to want to follow its example , until the experiment was abruptly terminated by Austria's Central Bank in 1933.
Pointing out that there is an overwhelming surge of support to introduce universal basic income after many European nations adopted similar income support strategies to furlough during lockdown, Maajid said that whichever party "rides the wave of public sympathy for universal basic income" in the next election could have a remarkable advantage.Maajid Nawaz was comparing the political atmosphere in the UK after the second World War and how the war paved the way for then Labour leader Clement Atlee to swoop in and introduce the NHS as an election policy.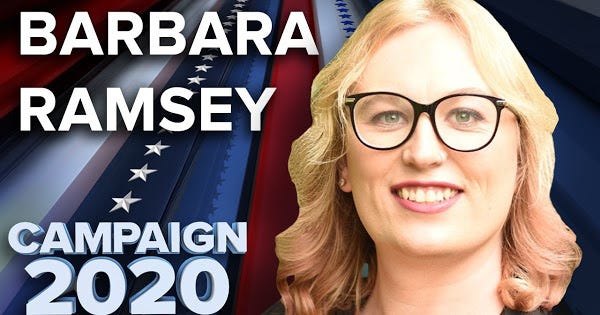 Congressional candidate profile: Babs Ramsey
"I have a transgender support group that I co-founded here in Bellevue and I met with them, and was like, 'I think I'm going to do this' and they were just ecstatic, they were like 'What, this would be amazing," says Ramsey.While Ramsey may be a little bit different from your average person running for Congress, she is preaching a similar message.
What Can the Federal Government Do to Get the Economy Back on Track?
Kellogg Insight recently spoke with Harris about the steps that already have been taken in Washington to respond to the COVID-19 economic crisis, the policies he hopes could put millions back to work, and why this pandemic is forcing us as individuals to make hard choices about how to spend our money.The two big things we need to do now—in the next six weeks, if not sooner—are to start implementing these programs better and to do a sufficient job of supporting states and cities, which we haven't done yet.
Universal Basic Income should be 'seriously considered' during coronavirus crisis, says Andy Burnham
The Greater Manchester mayor said it was wrong that people in higher-paid jobs can work from home while essential workers on 'insecure contracts' are putting themselves at risk.Another period of austerity would be 'devastating' according to Mr Burnham, who has also called for changes to the working day as the number of people working from home increases.
We Might Finally Get a Basic Income
This new bill—and we can hypothesize if these unusual times, or the input of considerably more left-leaning Senators Sanders and Markey was a deciding factor—calls for direct cash payments of $2,000 per individual, $2,000 per child, and would apply retroactively to the months of March and April.Joined by Senators Sanders and Markey, Kamala Harris is pushing new legislation that would provide up to $2,000 a month for every U.S. resident.
As We Face the Worst Unemployment Since the Depression, It's Time to Really Consider Universal Basic Income
Unlike the coronavirus stimulus checks that some people received (and that Trump insisted on sending out a letter announcing that bore his horrible signature) UBI isn't based on need or overall income, it's just something there for everyone.The unemployed people on UBI in Finland worked slightly more than those on regular unemployment benefits, and those who had children and did not speak Finnish as their first language were particularly more likely to find work.
Darrell Berkheimer: Time for a 'bottom-up theory' to save Nevada County businesses
Why give money to the big businesses and corporations like the auto makers and oil and gas producers, when the real problem stems from consumers who are not in a position to buy their products?It's almost a joke to read that the federal definition of a small business includes businesses with up to 500 employees.
Why universal basic health care is both a moral and economic imperative
Without universal basic health care the people living at the margins of society have no assurances that they will have access to basic health care services, especially during times of pandemic.All developed countries except the U.S. provide some type of universal basic health care for their residents.